GET YOUR GLOW ON
SELF TANNER FOR EVERY SKIN TONE.
Our specially crafted, fast drying formula leaves you with a deep bronze glow – without the odor or the tacky residue.
FREE SHIPPING*
on all retail orders.
In the continental USA. Available for a limited time..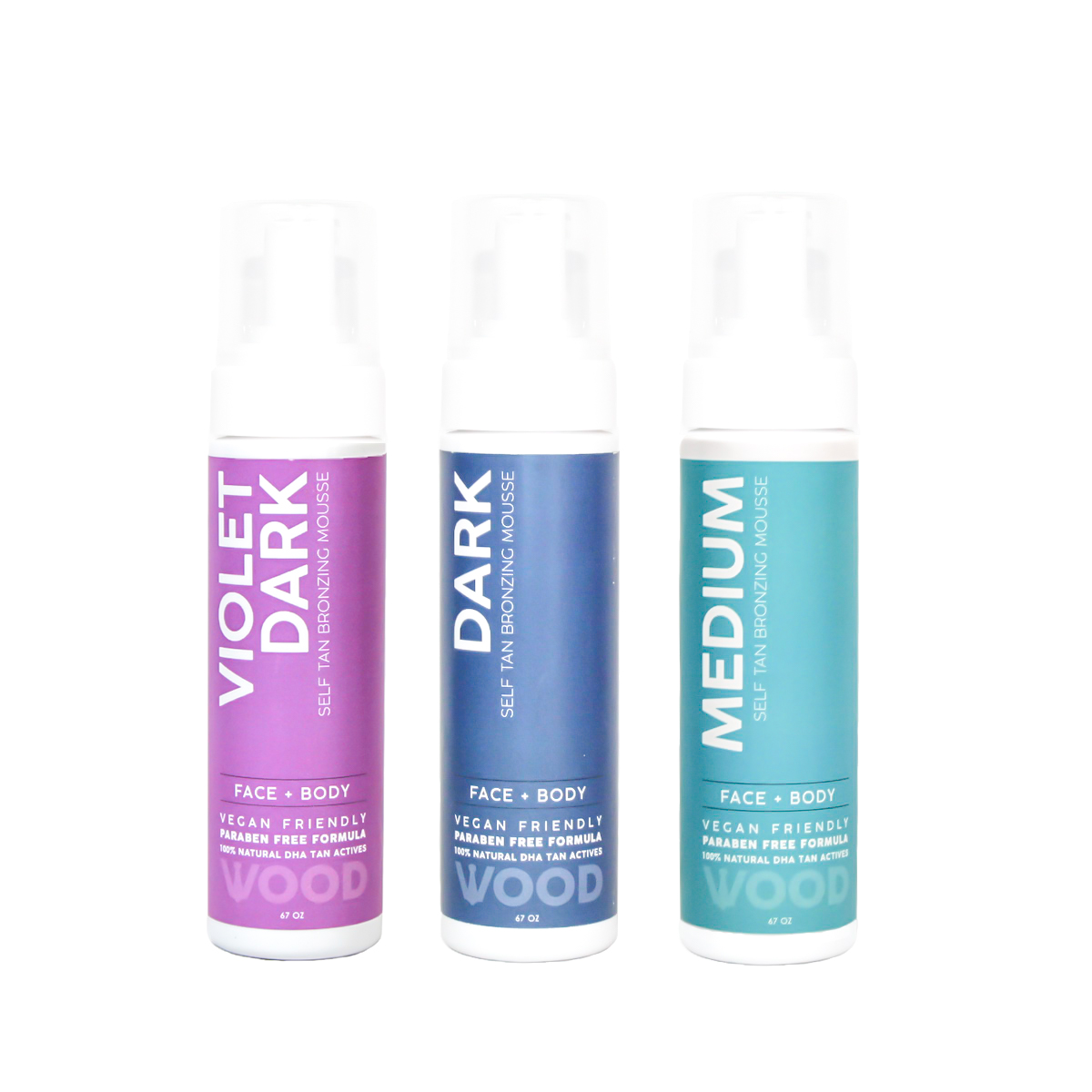 VOILET DARK| Ideal for those with medium to darker complexions.
DARK | Ideal for those with yellow skin undertones.
MEDIUM | Ideal for those with lighter complexions.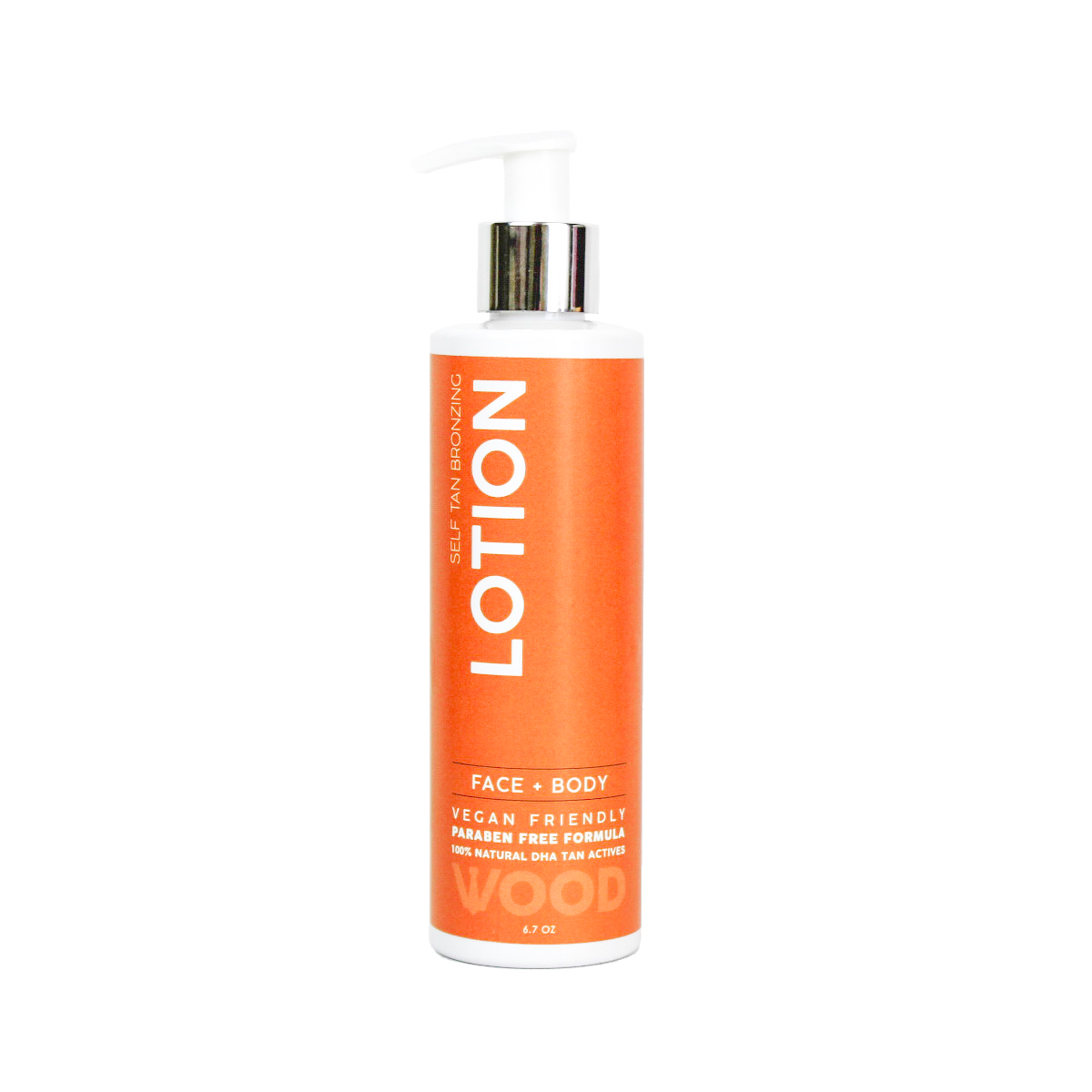 Lightweight formula for those wanting deep, dark tanning results.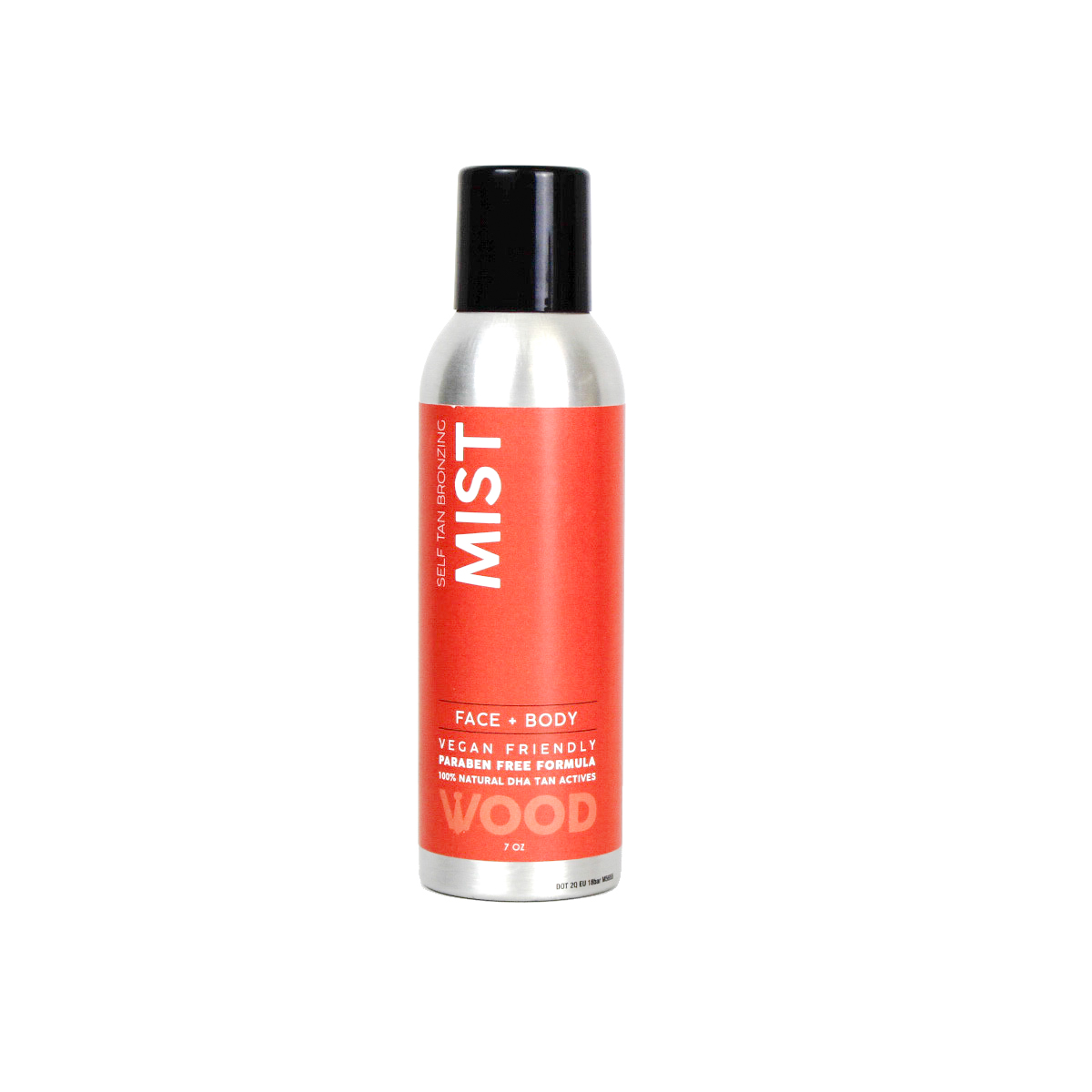 For a deep bronze glow with airbrushed tanning results.
What makes WOOD SELF TANNER DIFFERENT?
Natural, Golden Glow
Our tanners are developed with a green-grey base, so you get a natural looking bronzed glow – without the orangey under tones.
Formulated For Your Skin Tone
WOOD self tanners are not one size fits all. Our formulas are developed specifically for the results you desire, based on your skin tone.
Fast drying, non-tacky formula
Blurs pigmentation, giving skin a smooth look.
100% Natural DHA Tan Actives